Precision Production CNC Machines
Absolute Machine Tools offers 3 versatile precision CNC machine tool lines specifically engineered towards the production turning industry: Nexturn Swiss-style machines, LICO multi-axis multi-slide CNC screw machines and QuickTECH multi-tasking multi-function CNC mill/turn centers.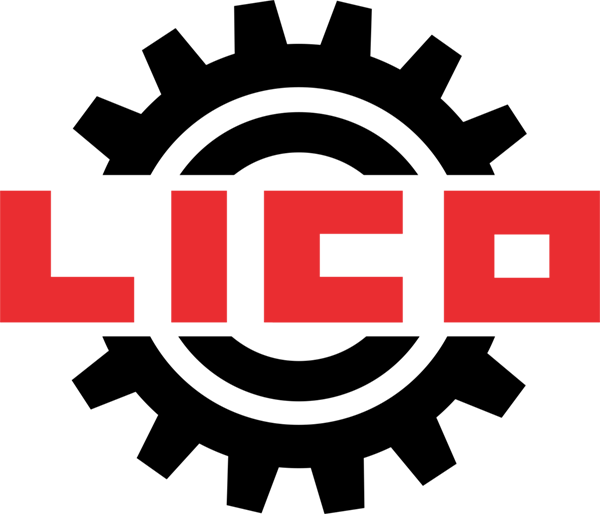 LICO Multi-Slide CNC Screw Machines
LICO Machinery has been manufacturing multi-slide CNC screw machines since 1978 and CNC cam machines until early 1990's. LICO introduced their CNC products in the United States in 1990 with manufacturing operations in Texas. LICO's Texas plant produced various specialty parts for the U.S. automotive industry.
The LNTS series comes with 3 or 4 multi-slides and an 8-position turret allowing for overlapping of up to 5 tools at one time. The LNTS series is also offered in a 3-turret model for extensive backworking and a Y-axis model equipped with a Y-axis gang tooled cross-slide for both static and live tools.
The LNC-D 12-position screw machine comes with live tools, sub-spindle, Y axis, and automatic bar feeding.
The LND series CNC multi-axis mill/turn centers with 4 spindle sizes, two 2-axis cross-slides around the main spindle, 8-position 2-axis VDI-30 turret and a fully-independent counter spindle.
Nexturn Swiss Lathes
Nexturn Swiss lathes are engineered to maximize accuracy and economy in the production machining of precision parts. Nexturn Swiss CNC lathes include basic guide-bushing-equipped machines with maximum bar capacities from 12mm to 38mm diameter; removable guide-bushing machines from 20mm to 38mm capacity, and non-guide-bushing machines with 26mm to 51mm bar capacity. In addition, Nexturn provides turret type non-guide-bushing sliding-headstock machines to process 45 mm, 56mm and 67mm diameter bars.
Six different CNC Swiss lathe series are designed to meet specific production and economic requirements:
• B Series: 7 Axes – efficient model with capacity for 22 tools
• PII Series: 7 Axes – guide-bushing equipped model handles bars up to 250mm long
• PYII Series: 8 Axes – exchangeable guide-bushing for cost efficiency on certain parts
• XII Series: 9 Axes – complex machining possible with available B-axis
• XIII Series: 11 Axes – complex opposing gang tooling system with up to 14 live tools
• NST Series: 11 Axes – turret equipped for 56mm & 67mm diameter bars
Nexturn Co., Ltd. is located in South Korea and has been providing quality machine tools to Asia, Europe and the Americas for many years. It occupies a modern facility with a capacity of building 50 machines per month.
QuickTECH Multi-Axis Multi-Spindle Mill/Turn Centers
Absolute Machine Tools is the exclusive distributor of QuickTECH Machinery in North America. QuickTECH Machinery has been manufacturing high precision, high production CNC mill/turn centers for over 20 years. The line places an emphasis on technology, performance, rigidity, compact design, and the ability to manufacture complex parts with reduced cycle times, all combined in a cost-effective package.
These multi-axis multi-spindle CNC mill/turn centers allow manufacturers to produce complex workpieces in one complete cycle. These lathes can turn a workpiece and apply rotating tooling operations, such as milling and cross-drilling, with higher accuracies (no re-chucking), and reduced set-up time.
The QuickTECH machines we offer include:
I-42 and i-60 Ultimate: These machines feature unique bar processing capabilities and complete parts machining, including all complex milling functions.
i-42 and i-60 ROBO: The ROBO series features an integrated 6-axis high speed Mitsubishi S-series robot that can load, unload and turn parts over automatically.
i-42 and i-60 Twin: These unique bar processing machines offer complete parts machining, including all complex milling functions.
i-42 and i-60 Eco: The Eco offers mass-production capabilities in a cost-effective design, providing single operations parts machining with all complex milling functions.
T8 HYBRID: This 9-axis twin spindle CNC mill/turn center comes standard with 2 turning spindles, 2 live milling spindles, B-axis, and a minimum capacity of 38 tools.
S32 ATM: This machine was made specifically for small complex parts featuring 9 axes, 2 turning spindles, B-axis milling spindle and a 24 tool arm-type automatic tool changer.